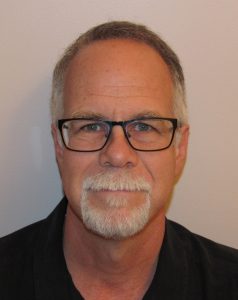 David M. Verduyn is the President of C2C Solutions Inc. with 21 years industry experience in Design and Systems Engineering, Technical Instruction, Product Development Consulting & Technical Course Development. Since 1983 he has trained over 10,000 engineers & product developers in leading Design for Six Sigma (DFSS) Methods including Systematic Innovation, VOC, QFD, eQFD, TRIZ, FMEA, CAD, VA/VE, and more. Dave has a broad range of practical experience including Automotive, Consumer and Industrial products, Medical Systems, Defense and Service Industries. He splits his time between Client Workshops, In-House Training, Research, Course Development, and "Hands On" Project based Consulting. His relaxed and practical approach to education, clear communication skills, and "Down to Earth" teaching style, has earned him very high recognition with his industry clients.
---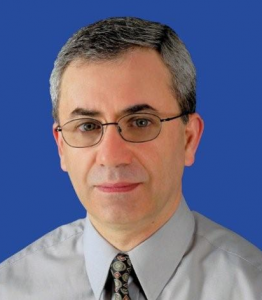 Greg Yezersky (Partner)  Greg has been in the business of innovation since 1983 successfully consulting for many Fortune 500  companies, conducted hundreds of seminars on innovation worldwide and taught thousands of students. Greg is the creator of the General Theory of Innovation (GTI), a scientific theory that transforms the capricious art of innovation into a set of robust processes and tools that enable gaining control over the process of coming up with commercially successful innovations thereby making this activity more manageable and predictable. Mr. Yezersky has spoken at many scientific and business conferences on the subject of innovation.
---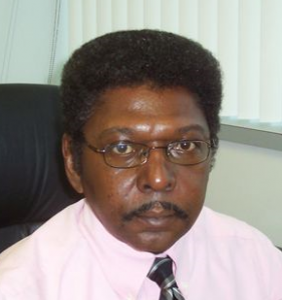 Jim Wilkins (Partner) is a certified Master Black Belt in Six Sigma and Design for Six Sigma (DFSS).  He is a recognized expert in Robust Engineering, and has authored numerous articles on the subject.  He worked directly with the creator of Robust Engineering, Dr. Genichi Taguchi for 17 years.  In his 30 years of industrial experience, he has held positions in Research and Development, Engineering, Manufacturing, and Quality Assurance.  He specializes in the quality management techniques of Statistical Process Control, Short-run SPC, Taguchi Methods, Robust Engineering, Total Quality Management and the Continuous Improvement Cycle.  He has provided training and consulting to Fortune 500 companies in the automotive, defense, aerospace, construction, steel, battery, and paper industries. He is a senior member of ASQ (American Society for Quality).  His breadth and depth of expertise in Six Sigma, DFSS (Design for Six Sigma), and Robust Engineering have lead to numerous consulting, training, and speaking engagements in the US and abroad.
---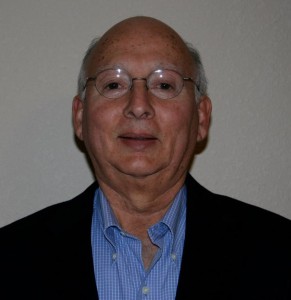 Robert Perez (Lean Coach & Trainer)  Robert has a BS in physics, MBA, CSSMBB (Certified 6 sigma master black belt), CQE, and CMPM (certified master in project management). Robert has over 10 years experience in training and leading clients and employers in implementing LEAN and LEAN 6 Sigma process improvement projects.  He has managed numerous Lean six sigma and Black Belt DMAIC projects. He has experience in designing and deploying quality management systems that are compliant with: ISO 9001, TL 9000, and/or the aerospace AS 9100.  Experience includes Training & consulting engagements with companies that include: Motorola, DuPont-Merk, Volkswagen, Deltronicos and many other large and small firms.   Professional background includes project management positions with companies that include Singer Simulation to design visual simulation systems used to train Apollo astronauts. Experience also includes Design engineering positions with Alcatel, Corning, Schlumberger.
---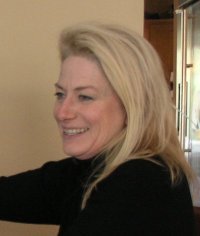 Sue McPhail (Innovation Catalyst & Coach) Sue is an avid student of human behavior with more than 30 years experience in the marketing and communications field.  She now leads and manages programs that address the human and cultural aspects of innovation. Sue's Taproot Methodology was created to alter corporate cultures so that innovation flourishes from the ground up.  This integrated catalyst initiative combines activities to awaken and invigorate everyday innovators with initiatives to identify and modify operating practices which suppress innovation and experiences designed to break up ordinary ways of thinking that limit the generation of breakthrough products and services.  Sue is a graduate of Michigan State University and an Accredited public relations counselor.
---
Helen Tai (Associate)  Helen has a passion for helping people and organizations succeed.  During her 20+ year corporate career, she worked as a global internal consultant overseeing the transformation of several organizations and empowering teams to solve complex business problems.  Inspired by the positive impact to people and businesses, Helen began consulting in order to broaden her reach through a wide range of consulting competencies including strategy development & implementation, project leadership, change management, training development and delivery, and team coaching.  Helen's specialty area is training and coaching New Product Development project teams, from initial customer insight through to successful launch of products.  Through the use of Design for Lean Six Sigma and other strategic tools, Helen has enabled teams to become bigger, better & faster.  Helen is a Certified Design for Six Sigma Master Black Belt and holds an Executive Lean Certification.  She has trained over 300 people in process improvement and certified over 75 green and black belts at major companies in North America, Asia, and Europe.
---

Adam Marx (Associate).  Adam has combined his scientific training, new product development experience, consumer insight techniques, and creative facilitation skills to guide companies to be more inventive and create extraordinary new products.  In the role of Director of Concept Development at The First Years, Adam guided the generation of nearly 10,000 raw product ideas that are leading toward a broad range of innovative product introductions. Adam was originally trained in Computer Science at Cornell and Boston University where he concentrated in cognitive psychology and artificial intelligence. He is an inventor who has been published in various journals, holds 5 patents and has been in televised features for his work on user interface design and technology forecasting.  He has held creative positions in companies as diverse as US WEST, Price-Waterhouse, and The First Years.  Adam also started his own software company, Virtual Iron, to create computer-aided design software for customizing Harley-Davidson's.
---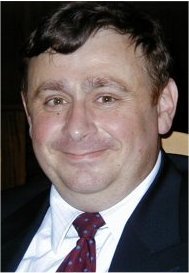 Len Kaplan (Associate)  Len Kaplan spent over 15 years as a TRIZ consultant, coach, developer, trainer and researcher in Progress (Moldova) and Ideation International Inc. (USA).  He received his M.S. degree in Electrical Engineering (1977) from National Shipbuilding University, Nikolaev, Ukraine, and TRIZ Specialist certification (1981, 1985).  Len has conducted and managed more than 80 successful TRIZ and innovation projects, 60 of which in the US, for more than 30 Fortune 500 companies.
---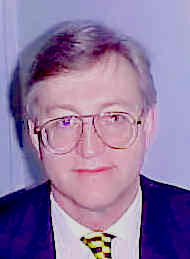 Mike Anleitner (Associate). Mike's expertise combines analytical, engineering,and business acumen into tightly focused workshops that address both operational and management issues. With more than 30 years of industrial experience, including seven years as CEO of a manufacturing company, Mike's work at C2C-Solutions addresses cost management, management of product development, FMEA, Value Analysis & Value Engineering (VA/VE), quality systems, and team based problem solving. Mike's education background includes a B.A. in technical communications, a B.S. in engineering, and an MBA from the University of Michigan. He has worked with dozens of major clients around the world in automotive, aerospace, heavy equipment, and residential construction. He is an adjunct faculty member at the University of Michigan-Dearborn, and is a Senior Member of the American Society for Quality.
---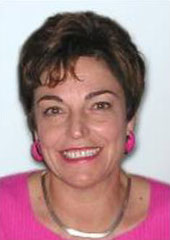 Joely Gardner, Ph.D. (Market Research Coach) Most business decisions have an underlying emotional component yet few companies have the expertise to investigate and act on the insights that can be gained from understanding the full complexity of customers' needs. As a licensed psychologist with more than 20 years of business and market research consulting, Joely has great expertise in getting customers to open up and talk about the "real reasons" for their feelings, expectations and needs. She excels at translating those feelings into actionable feedback for product development and performance improvement and in creating a metrics strategy and a "report card" to monitor results and customer satisfaction. She is committed to the rigor required to effectively combine quantitative and qualitative research methodologies. Her real talent, however, is translating highly technical information into understandable and actionable results. Joely has worked with organizations such as Automatic Data Processing, Chase Manhattan Bank, Hewlett Packard, Gateway Computers, and Cardinal Health. As U. S. Director of Human Factors Research for France Telecom R&D, the world's third-largest telecommunications company, she worked with international development teams and globally-focused businesses.
---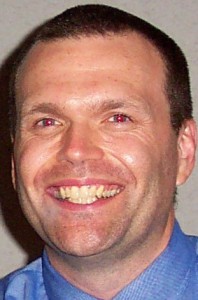 David Ball (Senior Consultant) Dave has worked as an engineer in the automotive and defense industries since 1985. His skill set includes FMEA, operations research, project management, reliability and risk analysis, root cause analysis, systems engineering and technical writing. The founder of Innovation Physics, he is pleased to provide his customers with value-added, systematic innovation services that include the Theory of Constraints (TOC) and Theory of Inventive Problem Solving (TRIZ). His education includes an M.S. in Nuclear Engineering from the University of Washington and a B.A. in Physics from Michigan State University, as well as training provided by General Motors and the U.S. Department of Defense.
---

Ideacore (C2C Solutions Partner) – www.Ideacore.com, a C2C Partner, provides a simple yet powerful suite of software solutions for the Product Development world.  QFD Designer is the worlds leading software for successful QFD projects and has a newly integrated Web-bases VOC survey tool, TRIZ link, and FMEA tool to make their software a "must have" in the business world.
---

Axiomatic Design (C2C Solutions Partner) – Axiomatic Design Solutions, a C2C partner, provides Axiomatic Design quality training and consulting services as well as Acclaro DFSS™ software, a fully integrated and complete suite of Design For Six Sigma tools including VOC, Axiomatic Design, TRIZ, DFMEA, QFD and DSM with complete upstream traceability.
---

QFD Online (C2C Solutions Partner) – Their goal is to make the "Quality Function Deployment" process easier to understand and use. Most of the information on QFD has been locked behind "quality" jargon for decades, keeping it inaccessible to anyone other than those with one of the various quality certifications (such as the QFD Green Belt®/Black Belt®* or Design for Six Sigma Green/Black Belt).  Their intent is to break through the academic clutter to present QFD tools, templates, and tips that will make the process accessible to the common person, and less tedious for quality engineers. www.qfdonline.com